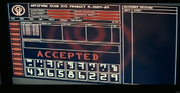 I found out that My Old Liver is totally wrecked by drinking Acohollic Mudslide with Ice Cream on top of that Coors Light Beer by messing my liver badly with no Price for a new Liver no charge I am really scared that by the taste of Puke last weekend that made my stomach hurts with chest pains and joint pains with shortness of breath and fatique with wheezing, By having Four Stool Softners.
Ad blocker interference detected!
Wikia is a free-to-use site that makes money from advertising. We have a modified experience for viewers using ad blockers

Wikia is not accessible if you've made further modifications. Remove the custom ad blocker rule(s) and the page will load as expected.